This sweeping steel staircase was handmade by our team of fabricators and engineers it is an exquisite modern focal point of this reception area.
We specialise in modern and classic steel work, this staircase was custom built, so you can design you're own focal point in your business or home.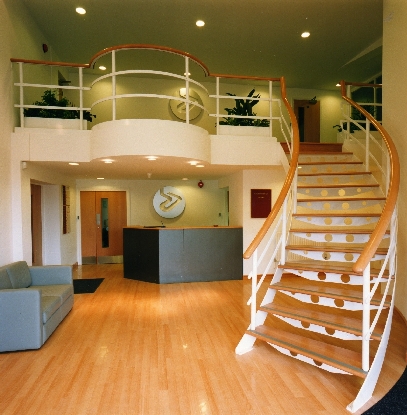 Functional Metal Staircases present no problems to our team These designs required the surfaces to be anti slip.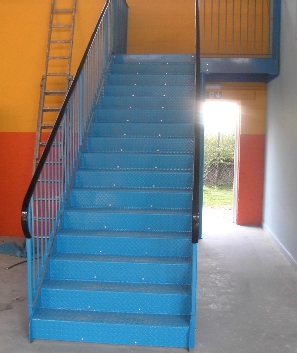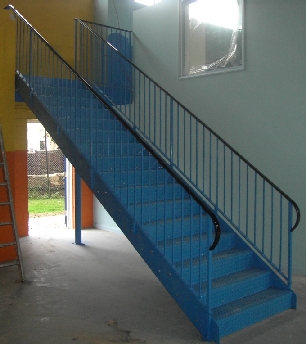 Staircases are available in a wide range of designs.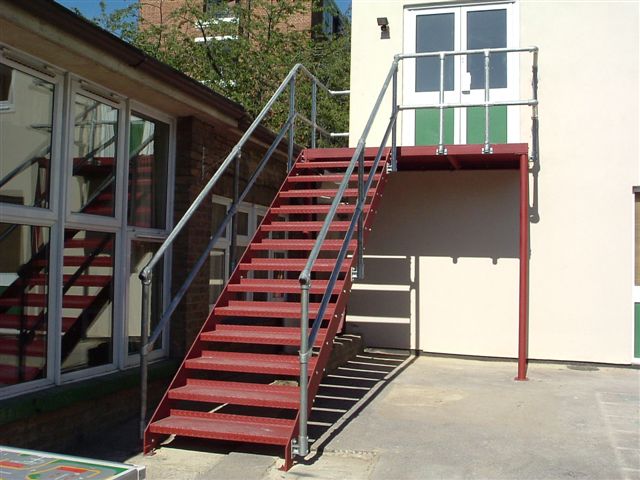 Call us today for a fast and efficient service